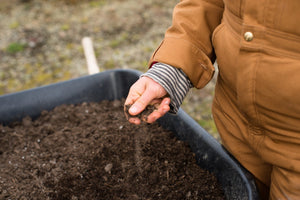 NYC Compost Project Hosted by Big Reuse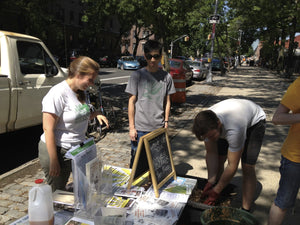 Big Reuse partners with the Department of Sanitation's NYC Compost Project, a community-scaled composting network that works with 7 botanical gardens and composting nonprofits to provide New Yorkers with the knowledge, skills, and opportunities to produce and use compost. Each partnering organization contributes its expertise to the network. Big Reuse is an operational partner for composting.
Make compost
Big Reuse operates 2 compost-producing sites, one in Queens and one in Brooklyn. The QUEENSBRIDGE SITE, under the 59th Street Bridge, is a state-of-the-art facility featuring an Aerated Static Pile system and large Gore Tex covers. The GOWANUS SALT LOT SITE utilizes a bay system that features electric blowers that force air in the compost piles. It is the largest community-based compost facility in Brooklyn.
Distribute Compost
All the compost we produce goes back to NYC parks, community gardeners, schools, and more.
Educate the Community
Through our site tours of the Queensbridge and Gowanus compost sites, we educate the community.
Work with Volunteers
Steward tree pits, process food scraps and yard waste, bag finished compost, and maintain our compost sites.