Big Reuse Center, located in Gowanus, Brooklyn, is our flagship thrift store, and it's one of New York's best – there's nothing else exactly like it in the City. Mission-driven, every donated item sold here means more material kept out of our landfills and in the circular economy.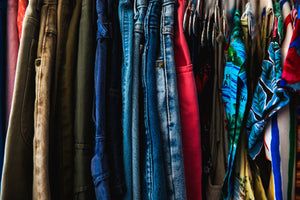 We offer a diverse mix of goods, from new to used to vintage, whether it's building materials and appliances, our wide array of furniture, or our bookstore, known for its selection of interesting titles and authors. Clothing, kitchen & dishware, toys and gently used tech round out some of the many things you can find here.

New donations come in daily, so the unexpected find is always just around the corner, and the price is always right.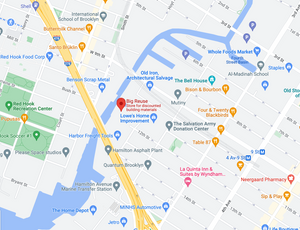 Visit Us
We're located at One 12th Street between Harbor Freight Tools and Lowe's in the Gowanus neighborhood of Brooklyn

F and G train stop at Smith/9th Street
Open daily from 10am - 6pm. 
Donation drop-offs accepted daily until 5pm.