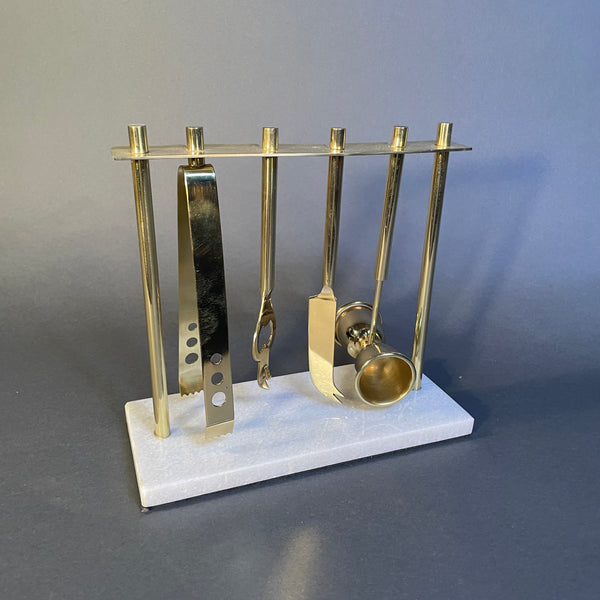 West Elm Deco Barware. Channel your inner mixologist. Bring back the glamour of 1950s cocktail hour with our Deco Barware Collection. The brass-finished bar tools come with a solid marble base for an elegant look. Set of 4: Double Jigger, Fruit Knife, Tongs and Bottle Opener.
https://www.westelm.com/products/deco-barware-collection-gold-marble-e867/?sku=2358331_14638723370&cm_ven=PLA&cm_ite=2358331_14638723370&cm_cat=Google&cm_pla=Local&gclid=EAIaIQobChMIpZ2HhbP6_gIV3t7jBx3BoAqVEAQYASABEgLKtfD_BwE
Dimensions: 
9.25"w x 3.75"d x 9.5"h.